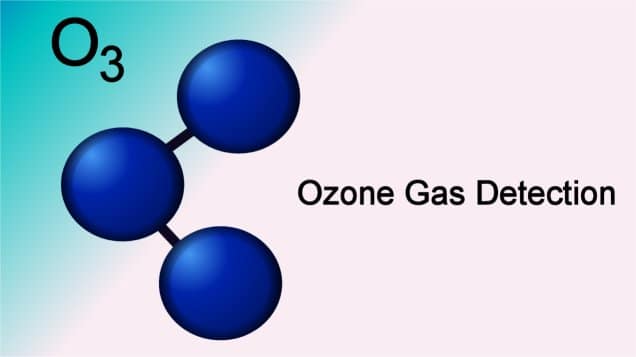 Ozone detectors for personal & safety monitoring: many UV curing systems produce ozone that can be a health hazard for all personnel if there is insufficient ventilation. 
We offer three practical and useful solutions from wearable badges to indicate ozone exposure, to test strips that can be used in specific area's and a more sophisticated monitor that will sound an alarm when high levels are detected.
Many UV curing systems produce ozone, which can be a health hazard for machine operators. Insufficient ventilation can result in hazardous ozone concentrations. Each Ozone Indicator Badge Set comprises of one wearable badge with 10x replaceable ozone indicator inserts, each sensitive to ozone in increments of .1/part per million within an hour of exposure, which change colour from white to brown. Maximum reading capability of 1 part per million. To be worn or placed near the processing equipment.
The ozone badges measure 65mm wide x 71mm high.
1 Badge comes with 10 x Refillable Ozone Detector Strips.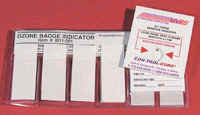 Ozone Indicator Badges
I011-001
Delivery time : 10-12 days
Ozone Indicator Strips
I011-011
Delivery time : 10-12 days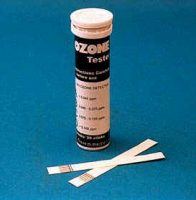 Ozone test strips are a convenient method to measure ozone concentration in the air. Chemically treated plastic strip with test paper sealed at the lower end changes color to correspond with the present ozone level. Compare the strip's color against the 4-stage chart to obtain a reading of present conditions.
Ranges and graduation: <90, 90-150, 150-210, >210 ug/m3 ozone
Note: The measuring ranges are valid for a relative atmospheric humidity of 30 to 60%. Humidity values below 30% can cause lower ozone measurements, humidity above 60% can cause higher measurements than are actually present. 12/set.
Ozone Gas Detector - Alert Extreme
Protect your employees from air contaminants that pollute their work environment. This handy, easy-to-use ozone detector facilitates daily monitoring and control of existing air pollutants.
The OZONE GASALERT EXTREME DECTECTOR clearly warns of a present ozone hazard. This highly water-resistant unit features an extra-loud audible alarm (95 dB), flashing LED light bars, and built-in vibrator alert users to hazardous conditions. Multiple alarms include: LOW, HIGH, TWA and STEL, each with adjustable setpoints. The large, easy-to-read, backlit LCD display shows continuous, real-time gas concentration.
The Ozone GasAlert Extreme Detector features the same principles of smartphones – it is a small, powerful, low-cost device. And it's built to last. With cutting-edge sensor technology and the latest in RFI protection, it delivers the lightest and most sophisticated protection from ozone hazards.

Recorded TWA, STEL and Peak exposures can be displayed on demand (in ppm or %vol). Full function self-test of sensor, battery, and circuitry integrity. An easily changed 3V camera battery provides up to two years of continuous operation.
SPECIFICATIONS:
Dimensions: L x H x D 50mm x 95mm x 28mm

Weight: 82 g

ATEX certified

IECEx scheme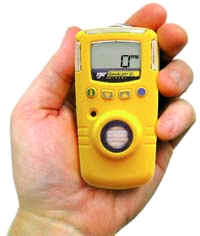 Ozone Alert Detector
I011-012
Delivery time : 2- 3 weeks
Simple auto-zero and calibration procedure

Multiple language and datalogging option available

IP 66/67 fully immersible, EMI / RFI resistant housing

Built-in concussion proof boot

Equipped with plug-in, replaceable sensor

Heavy-duty, stainless steel, alligator style belt-clip

Test cap and hose are included