In physics terms, light is a form of electromagnetic radiation. Light visible to the human eye is in the wavelength range between 380 and 780 nm. The UV (ultraviolet) and IR (infrared) ranges are just outside either end of this range. Systems which cure by means of radiation accordingly use UV light (wavelengths between 100 and 380 nm) to cure inks, varnishes, silicones, seals and adhesives, for example.
Mercury arc lamps are most commonly used for curing applications. The range we can offer includes lamps length from a 200 mm arc length up to 2.5 meters. Power ratings range from 80 watts per cm up to 300 watts per cm.
RADSYS custom engineering team can design and manufacture the following types of equipment with integrated UV curing:
Belt Conveyors

Indexing conveyors

Static exposure chambers

3D Parts curing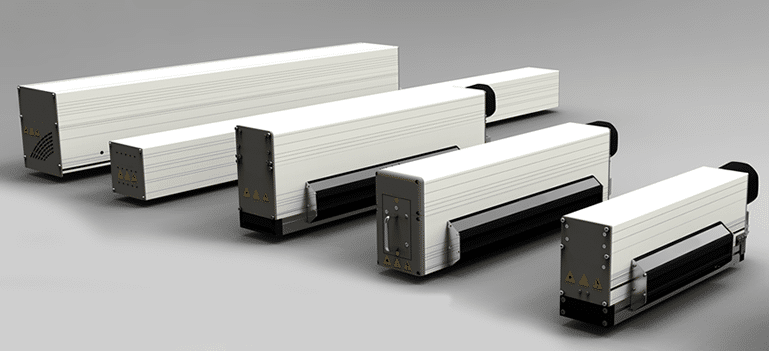 Are you searching for a UV lamp for perfect and reliable curing results? Do you need unusual lengths, special output characteristics or additives ?
Together with his partners, RADSYS has access to the widest range of UV curing lamps.
Because a lamp is not just a lamp !
RADSYS will select the most adequate technology for you according to :
For UVC Germicidal products (Surface disinfection, Material disinfection or Room disinfection), visit the following link.